Background
Promag Enviro is a leading equipment and chemical supplier for the water and wastewater treatment industry.
Their priority is to provide quality products and superior services to their far-reaching network of manufacturers. They also promote water treatment practices that are sustainable and environmentally friendly.
And as the world battles the looming effects of climate change, the conversation around water conservation is now taking center stage.
Promag Enviro has not been leading the fight for clean water. Their water and wastewater treatment experts have stepped in to face this issue.
Since 1996, they have been successfully providing products and solutions for water treatment to ensure that as many people as possible have access to clean water.
Rationale
As one of the leading brands of water and wastewater products, Promag Enviro makes sure people get what they need. They go to extra lengths to ensure their customers are satisfied and delighted in the products and services they offer.
So they need to be properly equipped, right? An important mission requires adequate tools.
In order to do this, Promag Enviro uses NetSuite to manage its core business processes with a single, fully integrated system. They also use Mailchimp for their email marketing automation. For seamlessness, they needed to connect these two platforms.
Opportunity
SyncApps by Cazoomi now helps Promag Enviro manage their email and subscription lists through Mailchimp. This was made possible by all the features that SyncApps offered with their Professional and Enterprise level platforms.
The sales team at Promag Enviro can see what their leads, customers, and prospects are buying, opening or clicking in the targeted emails sent from Mailchimp. This integration seamlessly integrates leads and customer data to power data-driven marketing solutions.
Challenge
Promag Enviro needed to integrate their NetSuite and Mailchimp platforms. This would automatically update their contacts in NetSuite and automatically sync them with Mailchimp.
Solution
SyncApps allows Promag Enviro to tie Mailchimp to NetSuite's robust CRM. This allows the sales team to know where prospective customers are in the sales cycle and manage subscriptions globally.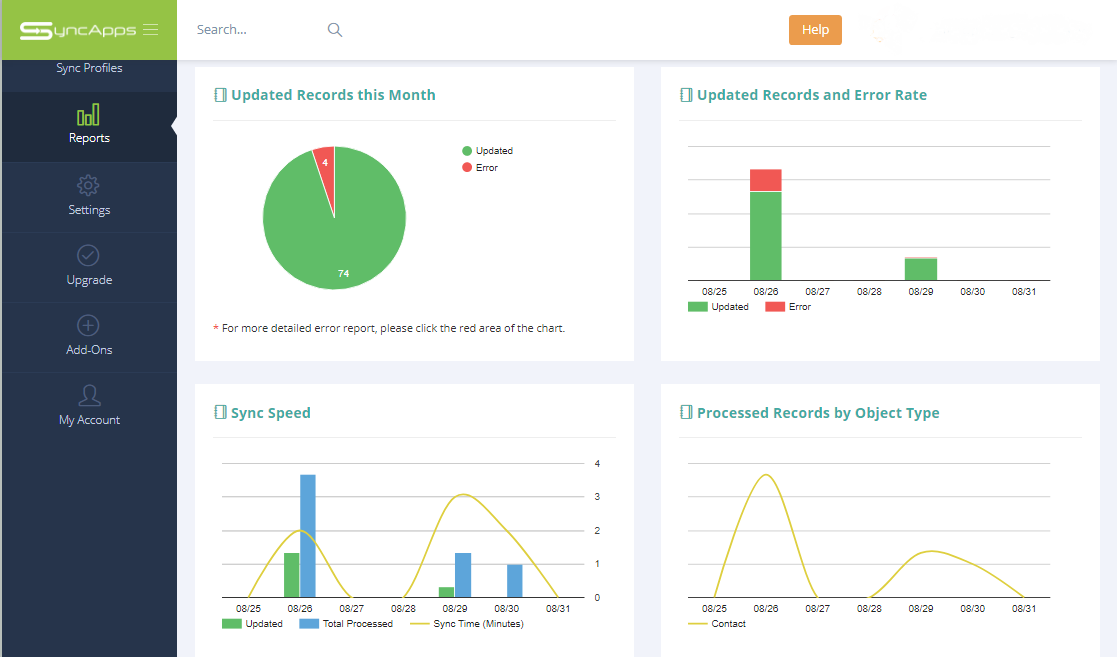 Key Outcomes
SyncApps helped leverage NetSuite to refine Promag Enviro's customer segmentation. This integration with Mailchimp now allows Promag Enviro to:
| | |
| --- | --- |
| | Sync information from Netsuite to Mailchimp and back. |
| | Create targeted Campaigns and emails depending on a prospective client's buyer journey. |
| | The sales team can see what their customers, prospects, and leads are buying or opening in the target emails. |
| | An abandoned cart in NetSuite can trigger an automation email series from Mailchimp via SyncApps. |
| | Their marketing is now data-driven and their money is no longer wasted – they can easily see what works and what doesn't. |